Several great books this week. Let's start with Batman '66 Meets The Green Hornet 2. Since I already got number 1 and it's a 6 issue arc, I figured I might as well go all in. This book is mostly impressive at the way it captures the voices of the characters and the overall jokey and lighthearted feel of the show. General Gumm teams up with the Clown Prince of Crime in this issue and once again we are left in a harrowing cliffhanger!! A lot of fun. It's not the most exciting or brilliant story, but it's fun so I call it a win. 4 out of 5.
Next up is Lazarus 9. Been waiting several months for this one, but we finally find out about the Lift. Turns out the Lift is a test of sorts. It allows a few members of the serf population rise up and begin to work for the family populations. Art is still cool. This issue works great to expand the universe and give us a little of the history of Forever as well. Still a great book and I love Rucka and Lark's teamwork. Lark's artwork works so well with Rucka's writing style. There's a reason they've been working together for so long. All good things. I'm glad this issue finally came out. As usual I'm excited to see more. 4 out of 5.
Thor God of Thunder 24. The epilogue of the Last Days of Midgard story cleans up Broxton and teases stuff for a future story arc. This is a nicely done issue. Not the most action filled issue, but it's very well done and good to see a transitionary story done right. Most of the issue discusses the rebuilding of Broxton and the decision of Asgard to move elsewhere in order to protect the people of Midgard. We see Jane Foster again and have a lovely conversation between her and Thor. Future Thor explores the newly flourishing, old planet Earth and Galactus is ravaging Mars when the remnants of the Black Blade of Gorr infect him to create the Butcher of Worlds. Great issue. Ribic's art is still stellar. It's a shame we don't get more until September. 3 out of 5.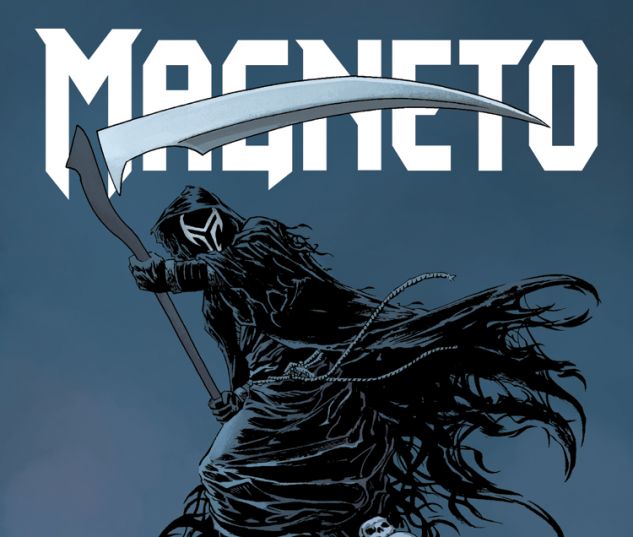 Also in Marvel land comes Magneto 6. Magneto hunts down a bunch of clones of a mutant team who helped hunt down other mutants. He eventually finds the facility where they make them and alters the formula so they'll be loyal to him somehow. Strange jump to make and the plot doesn't move a whole lot, but the art is awesome. They use colors excellently to emphasize certain pieces of the art. The deaths are equally gruesome and gorgeous. All around an excellent book. This issue was a bit of a lull, but I'm sure it will pick up. 3 out of 5.
Lastly, Green Arrow shows some new tricks in issue 33. There's some great flashbacks between Diggle and Ollie exploring their history with Dragon. He's mad at Arrow for stopping before. It turns out that was during Oliver's depression after his mother died so Diggle ran out as the Arrow to stop some crime. Oliver finds Dragon and Diggle only to find Vertigo as a guard of sorts. The issue ends as Dragon throws Digg out a window and Fyff takes a gunshot to the abdomen while trying to rescue Emiko and get her to safety. Definitely the biggest cliffhanger of the bunch. As usual the art is incredible and the story is very fun. Great issue and it seems things are about to go nuts which is always fun to see. 4 out of 5.