Well I am getting settled into new job and new apartment. It's been a while since I've had the time and energy to post my weekly pull list. I have quite a stack of books to catch up on. I'll keep it quick. Over at IDW I got two issues of the brand new G.I.Joe series. The first arc is the fall of G.I.Joe. New writer Karen Traviss starts off after an apparent ceasefire. Cobra has foregone all its bad things and claims it is all about peace now. G.I.Joe is about to be disbanded as they no longer have any major purpose. Espionage, betrayal, complicated family ties crossing the boundaries of Cobra and a man named Rashidov and his separatists. Art is by Steve Kurth. His work is incredible. The watercolored painting with beautifully realistic pencils. Great story so far. Looking forward to seeing more from Traviss and Kurth. Especially after reading the letters in the back of issue two. Great stuff. 4.5 out of 5.
Over at Image, Rasputin #1. A supernatural version of the tale of Russia's greatest love machine. The premise is Rasputin telling the story on the day of his death. There's flashbacks to his childhood with an abusive dad. He beats up Rasputin's mom and he uses his mystical powers to heal her. He does the same to a bear that his dad fights later on. I picked it up because I have an unhealthy obsession with this song:
Also, I like the idea of a supernatural historical figure. Written by Alex Grecian and drawn by Riley Rossmo who work together to bring out a mysterious fun story. Strong first issue. Looking forward to more. 4 out of 5.
Image also sent out Lazarus 12. Part of the conclave story, this issue is really the calm before the storm. A world of politics and counterintelligence building up to a big explosive conflict. There's a really cool scene where three different Lazaruses train with each other. A great story is unfolding. Rucka and Lark still work like a dream to bring you one of the best series around. 3.5 out of 5 as it's kind of a filler issue.
Lastly from Image is Velvet 8. More gritty espionage and beautiful artwork as Velvet invades the Arc-7 headquarters to access a phone and make a mysterious call. This issue reads as an excellent heist movie. Lots of twists and turns Brubaker and Epting do not disappoint in their latest excellent issue. 5 out of 5.
Batman '66 meets the Green Hornet 5 is next. More of the same. Lots of fun, but nothing too dramatic. Only one more book, which is fine. Still feels like this is one episode split up over 6 issues. 3 out of 5.
My other books from DC are Green Arrow 35 and 36. Issue one of the Kingdom story. Also the first issue written by CW's Arrow writers Andrew Kreisberg and Ben Sokolowski. It's a perfectly fine issue. Standard Green Arrow. Biggest problem I have with the book is they try so hard to make it closer to the TV show. They introduce us to the new version of Felicity Smoak. She's a "evil" version of the show character. Hired to kill Oliver Queen. I think it should be fine. I'm still in. The new art is alright. Nothing compared to Sorrentino's work so I'm going into it with an open mind. Fun action-packed Green Arrow story. Nothing special on this front, but I will keep reading as I like Green Arrow. They should just call this book Arrow since it fits perfectly into the TV world. 2.5 out of 5.
Now over to Boom! for some Cullen Bunn action. The Empty Man 5. The calm before the storm. Everything in this book is building tension before next month's final issue. A brilliant book that creeps the heck out of me. It's been a fun ride so far and I'm confident that things will continue into the epic finale. Del Rey's art enhances the creep factor. 4 out of 5.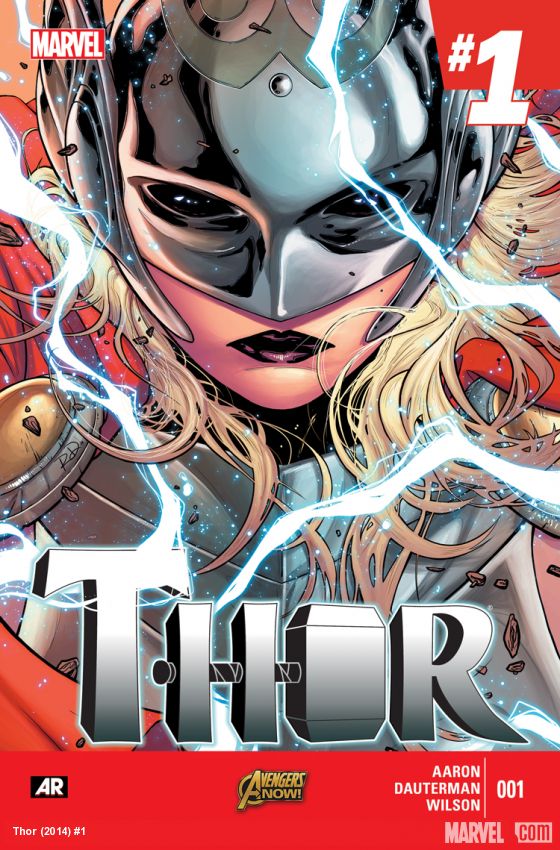 There were many books from Marvel over the last month or so. The new Thor #1 came out and teased the identity of the controversial, and mysterious female version of Thor and the next arc involving Malekith and frost giants. There's new art by Russell Dauterman. It's pretty great. It's not quite Ribic's smooth watery beauty, but it totally works with this new direction. I really like this direction it's going in, especially since it's still Jason Aaron. 4.5 out of 5.
The next two issues are Death of Wolverine tie in issues. They're fairly interesting as they contain some cool stories about the characters' pasts. Storm 4 has Ororo meeting up with an old friend, Yukio and helps with a secret underground mob fight. She promises to be Wolverine's replacement. It ends with a nice Cliffhanger as Storm is set up for a massive beating. Still an okay book. Probably my favorite issue so far. 3.5 out of 5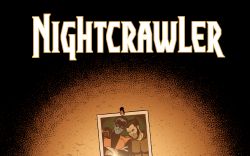 Nightcrawler 7 is pretty fun. It explores his relationship with Wolverine by revisiting some moments from the past in the danger room. This might be my last issue of this book, but it is a good issue to send off on. I like how honest it feels and think that Claremont has done some solid work with this book. It's not the best, but a solid book and I could understand people enjoying them. 4 out of 5.
This is only about half of them. I have a bunch of stuff from Marvel in the Axis category and some stuff from Cullen Bunn and Oni Press to take a look at.